PES and Entrepreneurship "A challenge for inclusive and sustainable economic development"

PES and Entrepreneurship "A challenge for inclusive and sustainable economic development"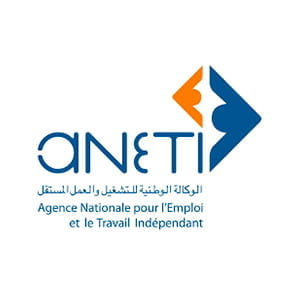 SAVE THE DATE
are pleased to announce the upcoming Conference on
PES and Entrepreneurship "A challenge for inclusive and sustainable economic development"
What roles for PES? New tools, new support methods
Tunis, 6-7 June 2023
Nowadays, all over the world, entrepreneurship has become one of the driving forces of economic development. Identifying, encouraging and supporting an entrepreneur to convert an idea, a project into a business, are key political priorities, mobilising many stakeholders including the Public Employment Services, or PES.
For most countries in the Southern Hemisphere, entrepreneurship development is also a major lever to address the complex realities of their labour markets, namely to
• Open up new opportunities for integration for the thousands of young graduates entering the labour market each year,
• Directly contribute to the reduction of the informal economy by supporting individual initiative and by encouraging the social dimension of entrepreneurship through the development of the Social and Solidarity Economy (SSE).
• To reduce inequalities and discrimination by promoting access to tools and support systems for more vulnerable populations (development of female entrepreneurship, development of integration activities for young people facing difficulties or people with disabilities, etc.).
Entrepreneurship also acts as an innovation driver, thanks to the opportunities provided by the development of digital technologies and the emergence of a new economy and new working patterns.
Finally, the future challenges facing our societies in terms of climate and demographic changes are also breeding grounds for entrepreneurial initiatives in our "business incubators".
In this context, ANETI is organising an international conference on the 6th and 7th of June 2023 on the topic "PES and Entrepreneurship: a challenge for inclusive and sustainable economic development".
The overall objective of this Conference is to exchange good practices and learn from the experiences required to promote entrepreneurship.
The international conference will be held in plenary with an opening panel followed by 4 sessions:
• Session 1 : Entrepreneurship: culture and creation of opportunities
• Session 2 : Entrepreneurship: an action lever to address informality
• Session 3 : Digital entrepreneurship, new opportunities & new working patterns
• Session 4 : Entrepreneurship and Megatrends
We hope to see many of you responding to the call for contributions that will be sent out shortly. More practical information about the event and the agenda will be coming soon.
Save these dates in your diaries now!
Agenda
Day 1 – 6 June 2023
8:30 Welcome and registration of participants
9:00 Opening Speech
9:30 Introductory plenary conference or round table:
"PES and Entrepreneurship: a challenge for inclusive and sustainable economic development"
10:30 Pause
10:50 Session 1 :
Entrepreneurship: culture and creation of opportunities
12:30 Lunch
14:00 Session 2 :
Entrepreneurship: an action lever to address informality
15:30 Pause
15:50 Opening and tour of the Marketplace With animation (testimonies, videos,..)
20:00 Gala dinner
Day 2 – 7 June 2023
9:00 Session 3 :
Digital entrepreneurship, new opportunities & new working patterns
10:30 Pause
10:50 Session 4 :
Entrepreneurship and "Megatrends"
12:20 Restitution and recommendations
12:40 Closing speech (" Perspective ")
13:00 Lunch
14:00 Cultural/Study Visit